UI/UX Design
A seamless experience is what we provide. From content to design, Web Geniee provides a one-stop shop for any project that needs work done in this area of expertise like yours! We are known as an industry leader because our team has got skills across many different aspects so you can rest assured knowing your business will be taken care off from start-to finish by experts who know their stuff inside out To run a successful business, you have to generate traffic and market your brand so that people come. Once they do - it is important that they stay and buy from you; only possible if there's an attractive enough website for them with easy user experience cared of by our experts in UI/UX designs which will make sure users are highly satisfied with the end result!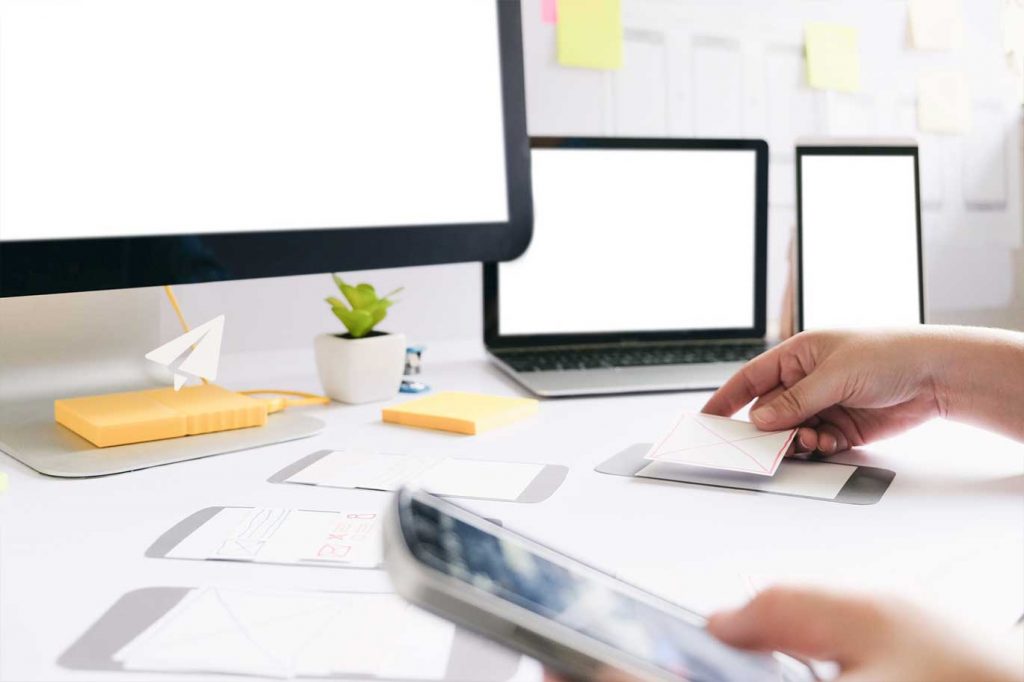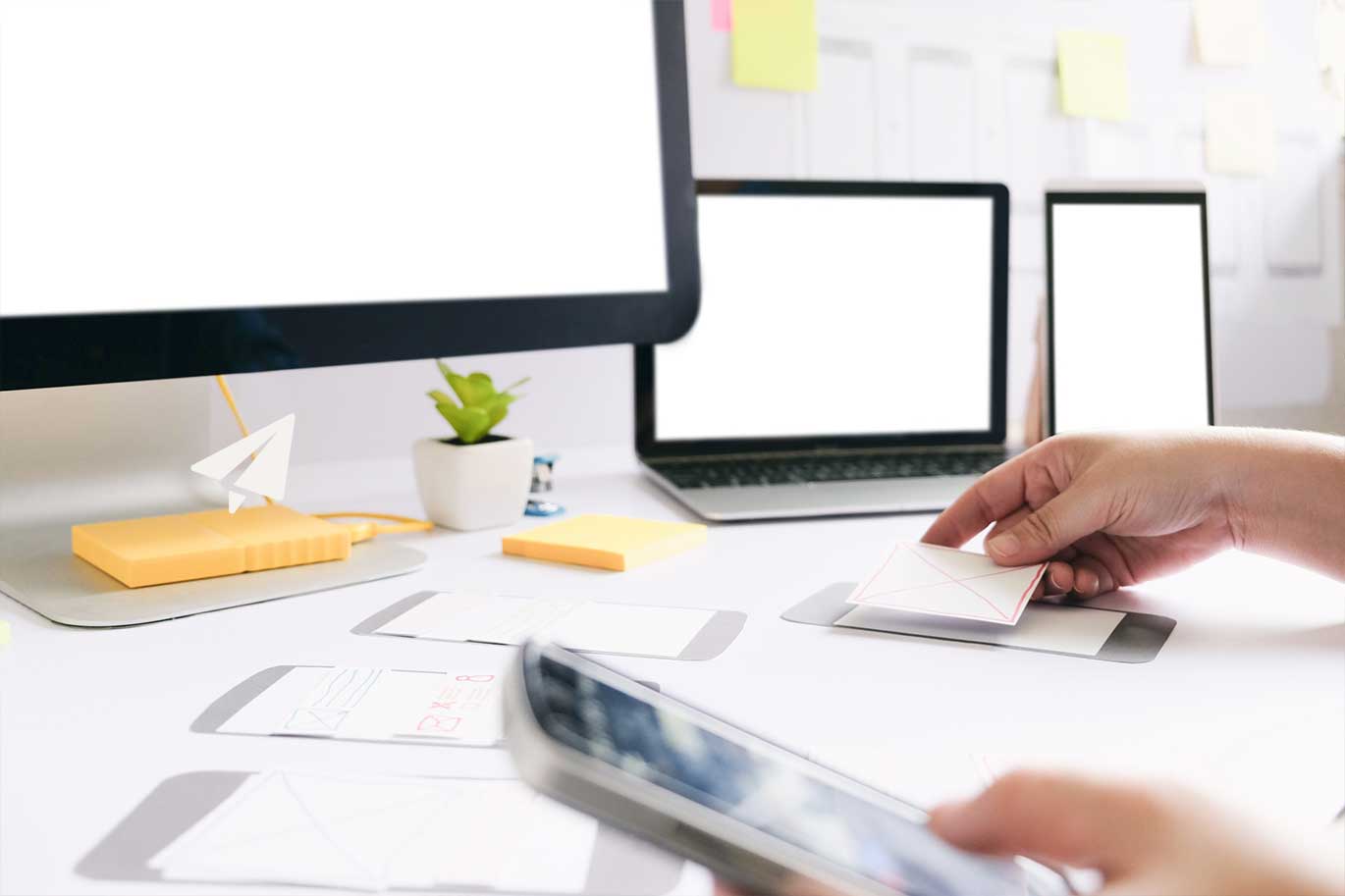 Our design team can build you a quality custom UI/UX for your business needs. Check out How?
Here is step by step guide about how

our process work.




User Interface, User Experience and User Interaction Design are the three things in a sequence which improve how users interact with a web-based product in an immersible way. All these aspects work together in order to make a great looking User Interface design.
In this article we will explain our process of work,
Our team of professionals starts with the basics and then adds layers to create a fully-customized service. We take into account your needs as well, balancing both what you want for yourself with how we can best meet other users' desires in order to provide something perfect tailored just for them!
We start by researching properly so that all objectives are met accurately; once completed analysis will guide us through creating strategies which include content strategy based on user insights along side IA design decisions made from environmental context (such as color schemes).
We have a deep understanding in the field of user experience design. We know how to make your business run smoothly and boost up customer loyalty by aligning our assumptions with what users expect from you, not just theory but also real-life experiences when we work together closely as one team on projects that is closest tailored towards meeting each client's specific needs
A lot goes into this stage: sketching out personas; identifying wants using market research methods such as surveys or interviews (personality tests); determining alignment between desired state/outcome variables through conducting experiments
Wireframes are the best way to visualize data structures and show UI features, enabling productive communication within your team. Wireframing also paves the way for testing workflows, navigation of a website or application immediately after designing them which saves time in future revisions when changes need made because they're easier on everyone involved!
We create UI designs that capture attention and keep users engaged
Your website or application needs to be beautiful for the user. Our team helps you put together an eye-catching interface that will deliver your message loud and clear with visuals so strong, they'll hold on tight!
Usability testing, user experience analysis, live user testing
We are an analytics team with the mission to make your life easier. No matter what you want us do, we can find a way to get it done and help put things in perspective so that they go according plan or not exceed goals whatever may happen first! With our diverse methods ranging from remote user testing sessions all while helping clients select which best suits their needs; there's no limit as longs potential remains endless at this point due both ends being explored thoroughly until reaching enlightenment (or something like).
Our professional team of designers and developers will be always ready to help you. If your experience is not as expected, we'll provide full assistance from start-to-finish so that this never happens again!